GreenScreen® Newsletter - April 6, 2015
4/6/2015 Lauren Heine Blogs Bulletins
Greetings from the GreenScreen® Team
Thank you all for the continued support and interest in GreenScreen. Do you have questions on how to become more involved? We would love to hear from you! There are a number of ways that people can engage, including introductory trainings, free webinars, custom trainings, and not for the faint of heart, our 2015 cohort of the GreenScreen Practitioner Program.
As many of you know, GreenScreen for Safer Chemicals is cited in the LEED v4 Material Ingredient Reporting and Optimization Credits as a pathway for compliance. We are currently working with our Consensus Group to finalize our "How To" document to support this process. And, we are working with our newest partner, GreenCircle Certified to launch a LEED-Compliant certification option later this year. Please see below for more information and download the related webinar.
Wishing you well,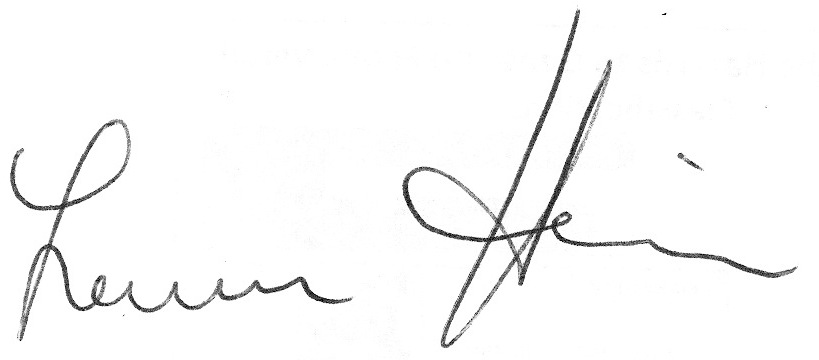 Dr. Lauren Heine
Co-Director Clean Production Action
Director GreenScreen® Program
Juneau, Alaska
---
GreenScreen® Practitioner Program 2015
NOW ACCEPTING APPLICATIONS
Lead the way in sustainable chemicals management with our most advanced training in the GreenScreen ® method: enroll in the and become an Authorized GreenScreen Practitioner™. Our next cohort begins May 6, 2015. Applications are due April 15; space is limited.
Benefits of becoming an Authorized GreenScreen Practitioner:
Increased competitive advantage with professional credentialing
Experience developing robust hazard assessments used in alternatives assessments, risk assessments, and Safety Data Sheets
License to author assessments for his/her registered organization, and
License to submit authorized assessments to CPA for third party review resulting in certified assessments.
Recognition on the CPA website
Benefits for Organizations with Authorized GreenScreen Practitioners
Reduce costs: Increase efficiencies by developing staff capacity to generate valuable authorized chemical hazard assessments
Increase sales: Meet customer demands for chemical hazard assessments in support of:
Materials procurement requirements
Environmentally preferable product development
Compliance with alternatives assessment regulations
Compliance with sustainability standards and ecolabel requirements
Reduce risk:
Better communicate and meet internal safer chemistry product development targets
Gain access to CPA third party review of authorized assessments through the GreenScreen Certification Process
For more details and application, see our .
"The GreenScreen Practitioner Program offers a much deeper, detailed insight into the GreenScreen method than can be obtained through the Standard Introductory Course. The quality of data obtained, research, and classification are greatly enhanced by participating in the program."
- Leah Boyd, Anchor Glass
"GreenScreen is an elegant system, and it is one bright light in the sea of misinformation and confusion. I think people who have trained in the Practitioner Program will be able to impress on others the need to be deliberate and thorough and serious about chemical hazard assessment to yield the transformation necessary."
-Catherine Bobenhausen, Vidaris, Inc.
---
International Symposium on Alternatives Assessment
The first meeting of The International Symposium on Alternatives Assessment: Advancing Science and Practice was held in early March 2015 in Washington DC to provide a collegial forum for governmental agency staff, university researchers, industry sustainability professionals, environmental health consultants and advocates to:
Understand and discuss gaps in knowledge and methods confronting the use of alternatives assessment.
Identify elements of a research agenda for alternatives assessment and a process for moving it forward.
Advance and support the growing community of practice for alternatives assessment.
You can browse the agenda and download presenter's slides.
Awards
Awards were also presented at the first International Symposium on Alternatives Assessment to recognize achievement in alternatives assessment.
Congratulations to:
Dr. Lauren Heine in recognition for Exceptional Technical Achievement in Advancing Alternatives Assessment
Helen Holder for her award in Exceptional Leadership in the Promotion of Advancement of Alternatives Assessment.
GreenScreen for Safer Chemicals course approved by the U.S. Green Building Council for 1 Continuing Education (CE) Hour
How To Use GreenScreen for LEED v4 Credit: Webinar
Since USGBC released LEED v4, there has been a steep learning curve for both manufacturers and LEED practitioners who are scrambling to keep current with the rating system and its new approach to inherently safer materials through the new Material Ingredient Disclosure and Optimization credits. Both of the new credits lean heavily on GreenScreen and GreenScreen List Translator.
Download the GreenScreen® - A Method for LEED v4 Compliance webinar to earn 1 CE Credit and learn:
How GreenScreen can help manufacturers identify and develop products that can contribute to earning LEED v4 Material Ingredient Disclosure and Optimization credits through the debut of our "How To" documentation
How our partnership with GreenCircle Certified will simplify the process for LEED project teams, architects, designers, and manufacturers
Workshops & Webinars
Meeting Flammability Requirements for Commercial Buildings & Construction
Sponsored by PINFA NA and National Pollution Prevention Roundtable
April 15-16, 2015
Safety Harbor Resort & Spa, Safety Harbor Florida (on Tampa Bay)
PINFA NA and National Pollution Prevention Roundtable are sponsoring this event to present trends in the building and construction industry that will affect the choice of flame retardants & building material solutions. Attendees will hear from building materials OEMs, architects, regulatory experts & solutions providers regarding needs in the changing commercial building & construction industry.
The agenda includes an introduction to the latest developments in flame retardant technologies and a primer course on fire retardants, flame retardant materials & the most important industry fire test methods. The conference will continue with presentations from experts in the construction field regarding environmental, regulatory & testing requirements as well as advanced manufacturing & materials technologies. This workshop should be of interest to OEMs; Designers; Manufacturing; Market Development; Supply Chain; Regulatory, Green Chemistry & Building Organization
Download a flyer for the workshop.
Registration is open
Design of Safer Chemicals and Products: The Nexus of Toxicology and Chemistry
Join Northwest Green Chemistry and the Molecular Design Research Network (MoDRN) on April 23 – 24, 2015 in Troutdale, Oregon for a two-day workshop:
The workshop will introduce chemists, toxicologists, material scientists engaged in material selection and product design to systematic decision making about design and selection of safer commercial chemicals.
Download a flyer for the workshop.
Registration is now open!
10th Annual GC3 INNOVATORS ROUNDTABLE
April 28-30, 2015 | NIKE World Headquarters, Beaverton, OR

Plan to attend this dynamic conference where over 150 sustainability leaders from a range of industry sectors, government, non-government organizations and universities will convene to share challenges and best practices and work on collaborative projects to advance green chemistry practices in industry. The 10th Annual GC3 Innovators Roundtable will be hosted by NIKE in Beaverton, OR.